Visit Campbell County's Wonderful Historical & Genealogical Society
The Campbell County Historical & Genealogical Society is at 8352 East Main Street in Alexandria and is open
Tuesdays 10-5 pm, Thursdays 10 am-2 pm, Saturdays 10 am-2 pm
Be sure to visit their Archives, it is filled with great information! While there, please consider becoming a member. For only $12.00 per year you will receive a newsletter filled with information. You will also be able to contact other members and share research.

Campbell County was founded December 17, 1794, two years after the creation of the Commonwealth of Kentucky becoming the state's 19th county. Campbell County was carved out of Scott, Harrison and Mason counties. The original county included all of present day Boone, Kenton, Pendleton, and most of Grant and Bracken counties. It is part of the Outer Bluegrass region and the elevation in the county ranges from 455 to 920 feet above sea level.
Campbell County is named in honor of John Campbell an Irish immigrant who was a soldier, explorer, statesman and one of the drafters of the first Kentucky Constitution. The first settler of the area was David Leitch from Scotland and his wife Keturah. Newport was founded by James Taylor from Virginia and named by his brother Hubbard after Christopher Newport, a famous (at least to them) sailing captain. Newport was named the county seat in 1796. In 1840 when Kenton County was carved from Campbell County, Alexandria was chosen as the geographic center of the new Campbell County. Since the greater amount of business was still done in Newport, the county determined to accept two county seats, Alexandria and Newport. Campbell and Kenton Counties are the only counties in the state that boast two seats of government.
In 2010 the county population was 90,336 in a land area of 151 square miles.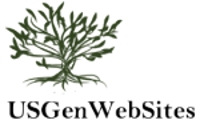 Hosted by USGENWEB SITES
We thank Roots Web for previously hosting this site.
COPYRIGHT © 2018 Shirlene L Jensen & Herman "Buck" Seibert
No part of this web site may be reproduced in any form without written
permission from it's coordinator, publisher, submitter or owner. ALL RIGHTS RESERVED.
This site was last updated 1 June 2018